Welcome to Beryllium Psychiatric services. Over the last 20 years I have united my medical training and immunology expertise with my passion for refugee mental health, to create a unique philosophy of healthcare that focuses on individual, family and community healing. I enjoy working with individuals to address the challenging relationship between mental illness and medical comorbidities such as obesity, diabetes, and cardiovascular illness. I use Trauma Narrative Therapy to help you confront your challenges, understand your story of survival, identify and heal your wounds, and cultivate your strengths to live a vibrant and joyful life. I look forward to working with you. Let's get started!
Dr. Karen Abdool, Founder and Director
To transform your story into your healing story
Beryllium Psychiatric Services provides personalized medical care to people suffering from depression, emotional stress, complex trauma, post-traumatic stress, and anxiety. We do this through a combination of specialized methods and techniques which include trauma narrative therapy, medical care, nutrition counseling, and other supportive strategies. Our goal is to help you to Recover, Cope, and Thrive.


Mental wellness is whole-body wellness
At Beryllium Psych we understand that the mind and brain are connected to the rest of the body. Mental illness is not isolated to the mind but involves a complex interaction of different body systems. Your journey to healing should begin with this perspective. At Beryllium Health we strive to deepen your understanding of your body's responses to stress.

Education is critical to treatment
We believe in an educated patient. We will work with you to increase your own awareness of your mental and physical strengths and struggles and craft a personalized plan of care to suit your specific needs.

Build the person, Build the family, Build the community
Whether we are working with Executives, physicians, community and church groups, parents, young or older adults, we understand that personal healing is family and community healing. Thus we strive to work with organizations and communities to build environments where mental health is supported and everyone can thrive.
The Journey so far
Our Story
Beryllium Psychiatric Services was birthed through living stories, many enacted before I, and this idea ever existed. These stories weave a beautifully imperfect tapestry of love, compassion, strength, intelligence, pain, trauma and resilience. These stories have instilled in me the values which form the foundation of this company. While they are many, I will share with you the one that inspired the company name.
My Grandmother, Beryl Bell Murrell, was one of the most resilient women I have ever known. She lost her own mother when she was only three years old. Her stepmother, unfortunately, was an incredibly cruel person who was physically and emotionally abusive to her and her two sisters. She and her sisters ran from home choosing to live instead with her uncle. In the process, she had to leave school after the third grade, working instead, tending to his home. My grandmother met and married my grandfather Allan Peter Murrell, in. They had five children, the last of whom is my mother Jacklyn.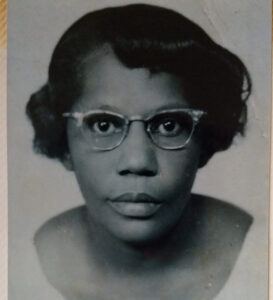 My grandmother used her strengths to build and run a tailoring business from her home. She became known as a master seamstress in the community and her skill proved invaluable to her family. She tailored all the clothes for her children and eventually her grandchildren, including me. My grandmother was not perfect. Because of her own harsh experience as a child, she was quite a force of nature in our lives. But, as is often the case with traumatic life stories, her vision of a loving, happy and nurtured family was realized through the terrible and imperfect as much as it was the wonderful and uplifting.
Thus the girl with the traumatic beginning wrote a healing trauma narrative. Her third grade education gave her such a desire for knowledge that she married an intellect and birthed a family that included teachers, mathematicians, accountants, nurses, artists, musicians, ministers and of course physicians. The abused child was able to grow a family filled with love, strength and joy. And her name, Beryl, represents for me everything that she was, and the amazing legacy she left.
Your story brought you to this site, and no matter how difficult things may be right now, your story can be your healing story. Begin your journey, your healing narrative, and feel safe and supported with us as your story unfolds.
Welcome to Coach Chrep's Journey!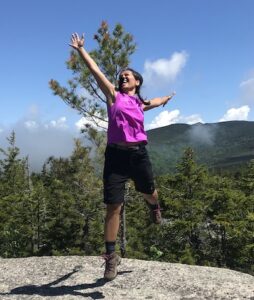 I'm Chrep Meitner and I'm here to support and guide you along your journey of transformation. Coaching requires your commitment & dedication to work, so during this process I'll ask you questions that allow you to pause and hear from your heart, body, mind and soul. Together we will create a customized plan to achieve your daily, weekly and long-term goal (s). I will encourage you to dig deep and find ways to overcome obstacles that are hindering your path to success.
My journey started when I fled my home country Cambodia at the age of one, due to the war, in hope to survive and thrive. I have memories of living in two refugee camps, first Thailand then the Philippines. I saw first hand what living in poverty and in constant fear feels like. I also learned that the past does not limit my goals and dreams to live my best life to the fullest.
When I was seven years old, my family of seven got sponsored by a friend who is a pastor.. The news brought great relief and joy when I arrived in Washington State in 1985! Unfortunately my family struggled to have the American dream, and to be successful financially. Despite many setbacks, their love and commitment help their children find their American dreams inspired us to be better, work harder, and take advantage of opportunities when presented to us.
Fast forward to when I turned 25. I was the first in my family to receive a Bachelor's Degree. I got married after college I thought that I would have a fairy tale life. Our marriage ended after 10 years. I learned that I had a big part of the failed marriage. I did not have self worth. I was fearful to speak up when I was hurt and I chose to hide my emotions. I felt alone and did not have the right support. I decided to choose me. I began working on things that I wanted to change mentally, physically, emotionally, socially and spiritually. I found my tribe to support my journey because I recognized the importance of safe people. I learned that life will have many obstacles but if you have the right support, love for yourself, and faith in God, you will be on your way to a thriving life!
I've been helping people for many years before I became a coach because I saw the importance of true healing. You need encouragement and accountability to move forward with your goal (s). In December of 2020, I became a life coach. I am very fortunate to have a career that allows me to live my passion and dream. I am also grateful that God gave me a second chance to have a healthy and functional marriage. Now, I feel safe to speak up and see myself as worthy to be loved because I now embrace all of me, flaws and all. It takes time, commitment and encouragement to fully have a thriving life, but it is possible!
Are you ready? Then LET'S GO!
I cannot tell my story without expressing appreciation for my parents. They both were grounded in Christian faith which gave them a foundation reference place and a platform for dealing with the issues of life. This they passed on to me by precept and example. Rules were few but valid; independent, responsible, productive, compassionate, loving to all and, strive for excellence in all you do.
My early childhood education was received in the North Cambridge, and finally graduated from Cambridge Rindge and Latin. I loved camping, sailing, swimming, ice skating, and running. My dad was employed by General Electric Aircraft (GE), in Lynn, MA for 10 years and it was a great job, however he and my mom always wanted the best for me. The best was always giving me an opportunity to know who God is, that meant leaving GE and moving to Huntsville, AL to the (then) Oakwood College campus.
My dad left a year before us to prepare the way then the rest of my family arrived in 1981 and I blended into 4 years of campus life. Wow, what a culture shock! I will never forget those years of growing and learning about God, life, and people. While there I earned a bachelor's degree in Business Administration. 
After leaving Oakwood University I decided to spend some time in Atlanta GA. I found a job there as a Parole Officer, quite a challenge for my quiet spirit. Here I learned to put to practice that which I have been taught throughout my upbringing, love and concern for people. Again, God was with me, and I learned much about people and their problems. I finally decided to return to the city of my birth, my friends, and my family. It was there where I met a man who loved fancy cars, motorcycles, and most importantly, a deep love for people. We were married in 1996 out of this union two beautiful daughters were born in Rhinebeck, NY. 
After the passing of my mother in 2013 we decided to continue our children's education yet again, circling back to my roots in MA.  My husband, after 30 years at IBM left with a Doctorate degree and was employed at Atlantic Union College as Director of Recruitment, while there I earned a certificate in Certified Professional Biller (CPB) and, Certified Professional Coder (CPC).
As my children are now attending my alma mater, I once again find myself at the beautiful campus of Oakwood University, where the mission is: "Enter to Learn Depart to Serve." Wow, what a journey!
I now embrace the opportunity to work with wonderful people at Beryllium Psychiatric Services,  and I am here to serve you and assist you in your journey to better health!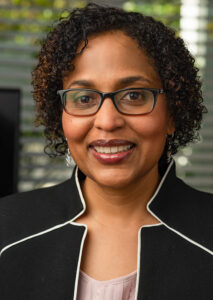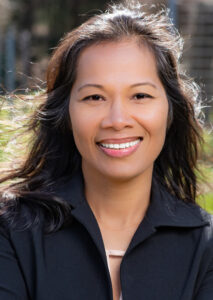 Health and Wellness Coach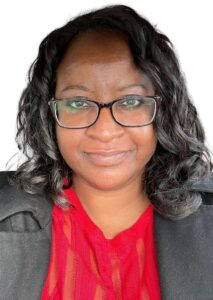 WHAT HAPPY CLIENTS SAY
Testimonials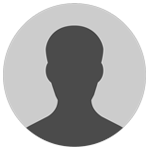 Karen Abdool Md, Phd. has done several workshops with the Central States Conference of Seventh-day Adventist Pastoral Team. I am continually impressed with her ability to breakdown the complex matters, that pastors deal with, and her ability to smoothly direct the flow of her workshops, it is not only to be commended but is also impressive. It was also helpful that Dr Karen is a pastor's wife, which gave her firsthand insight on the life of the pastoral families, and she connected well with my pastoral team. I would refer to any of my friends and/or business associates, Karen Abdool MD, Phd. If you are looking to have an amazing experience, expertly presented by someone who cares.
Roger A. Bernard, President, Central States Conferences of Seventh-Day Adventists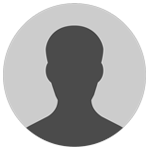 Dr. Abdool assisted my congregation in working through our unique stories to find inspiration. I believe that we were all enriched by the strength she helped us discover. I would highly recommend her. The work she does will be a blessing for pastors and their congregations.
Trevor Barnes, Senior Pastor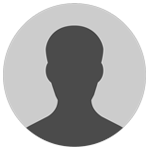 Dr Abdool, Thank you for giving me my life back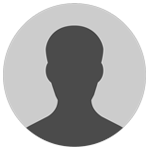 Dr. Karen is amazing Doctor, I have referred many people to her and they all have a had great experience. Definitely, I would recommended her without any hesitation to anyone.